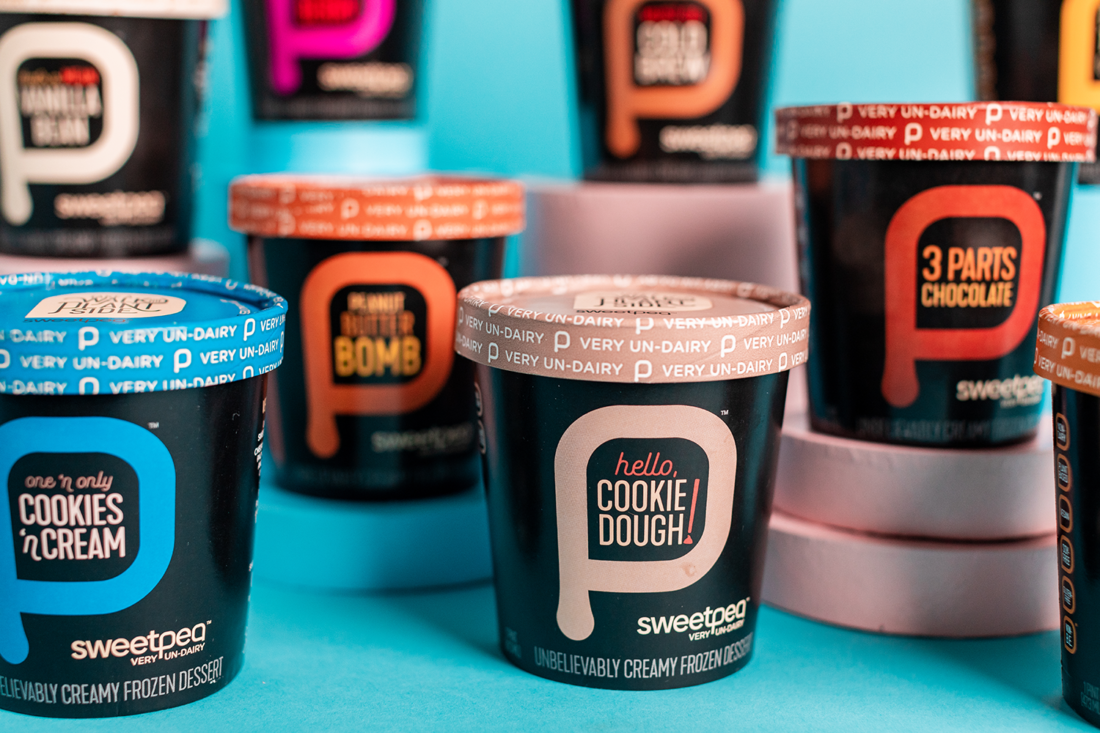 Ice cream socials are back and better than ever! The weather is warming up, which means you now have a reason to host an event centered around ice cream! We recommend making your event inclusive for all palettes by serving SweetPea. Our chickpea based, non-dairy ice cream is smoother than any other alternative. Follow the steps below to host an ice cream social your friends will be talking about all summer.
Best Ice Cream Social Flavors
When hosting an ice cream social, the first step is to pick your base flavors. If you want your toppings to be center stage, we suggest sticking to classics such as chocolate and vanilla.
Try these inclusive SweetPea classic flavors:
This flavor is vegan, non-dairy, plant-based, soy free, and gluten free!
This flavor is vegan, non-dairy, plant-based, soy free, and gluten free!
So now that we have our base flavors, you gotta mix it up and include a few fun flavors to elevate your sundaes! Why not try:
This flavor keeps it inclusive by being vegan, non-dairy, and plant-based!
This flavor is non-dairy, plant-based, and soy free!
Ice Cream Sundae Toppings
Next, it's topping time! To make your ice cream social guests feel extra included, ask them to bring their favorite toppings to share! This will allow for each person to have their favorite combination. Also, this will give you all the opportunity to swap topping favorites with each other and hopefully find a new favorite pint-topping combo!
Another topping-related tip is to make your own menu! Help your indecisive friends out by creating a few combos that are sure to please. Here are a few of our favorites:
PB & J with a twist: Top our

T.G.I Pieday Raspberry

pint with a drizzle of peanut butter, or any nut butter, for a fun twist on a classic childhood snack!

Chocolate dream: Combine our

3 Parts Chocolate

pint with M&M's and Rolos for a hint of caramel!
Ice Cream Social Final Thoughts
Another tip for having the best ice cream social is to organize the spread. Think of it a bit like a charcuterie board of just toppings. Make sure you cover all our bases by including sweet, salty, fruity, healthy toppings, and decadent toppings for all different taste buds!
Our last tip is to try keeping it inclusive! Offering topping options that are non-dairy, plant-based, gluten free etc. can be a great way to make sure all your guests feel included. (Some of our favorite plant-based treats are vegan whipped cream and plant-based nut butter.)
We hope that you use these tips and have a tasty ice cream social! Make sure to follow us @sweetpeawow and tag us in your ice cream social pics! Bon appetit!