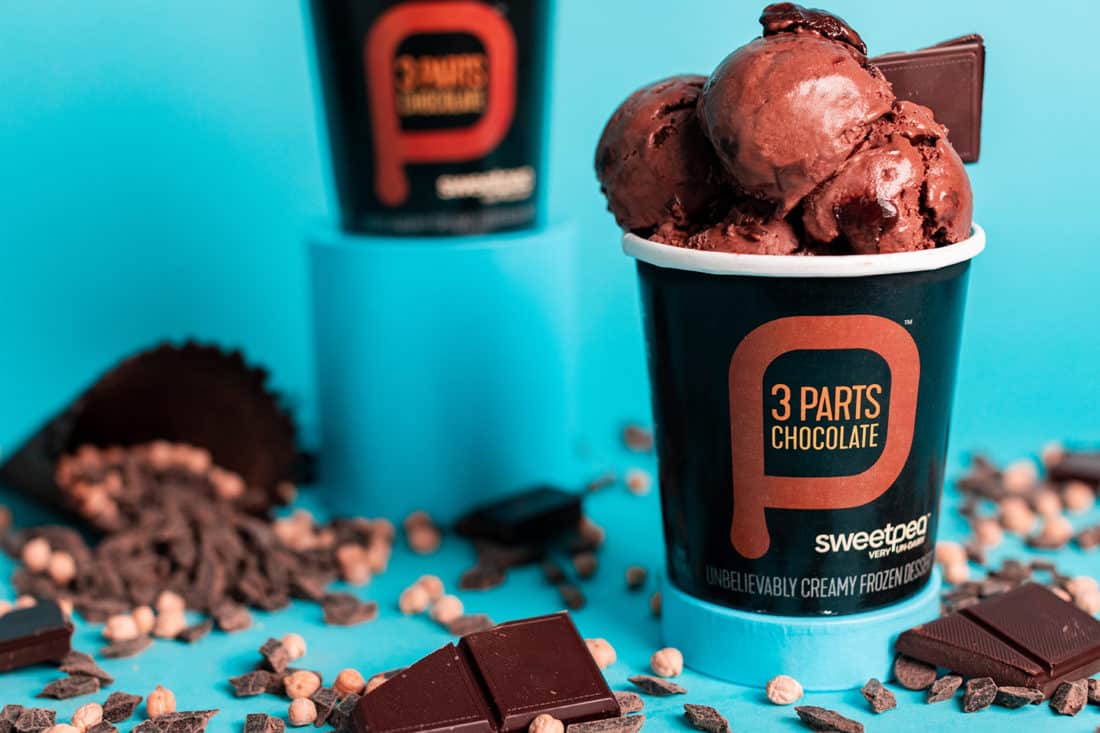 Summer 2022 is in full swing, and we're here to help you level up your ice cream game with the best summer ice cream toppings! Our pints are non-dairy, plant-based, planet friendly and plain delicious—but who doesn't love a topping moment? As a famous philosopher once said, "Ice cream without toppings is like a night sky without stars." (We're 95% sure that's a famous quote.) Summer 2022 is all about the extra-ness we have been missing the last couple of years. So here's our best summer ice cream topping for 2022!
Fresh Fruit
Fresh fruit is one of the best ice cream toppings for summer. It's usually light and can add a bit or sweet or tang, depending on the ripeness. 
Peaches: Peach season runs from about mid-May to August. Top off your Mango Tango (Feat. Peach) or That's A Mean Vanilla Bean pint with a few fresh slices to have a summertime taste explosion in your mouth.
Grilled Pineapple: The tropics are calling and we're answering! The grill is already out, so pop some pineapple on there and pair it with a pint of That's A Mean Vanilla Bean or Mango Tango (Feat. Peach)!
Fruit Compote: Switch up the texture pallet with a bit of fruit compote! Specifically, fig and passionfruit compotes are two we love to pair with our Peanut Butter Bomb and Must Do Cold Brew pints.
Adult Beverages
Rum & Bourbon: Nothing says summer like an ice cold drink. Give your Salted Caramel's Sweet Talkin' Pralines pint a couple shots of rum or bourbon for a deeper, richer flavor that the adults are sure to enjoy. For extra oomph, put it all in a blender, add some ice cubes, and enjoy.
Nutty
Peanut Butter: It's PB&J time! Drizzle some plant-based peanut butter on top of your T.G.I. Pieday Raspberry pint for a sweet twist on your classic childhood snack.
Pistachios: Sweet and salty is our fave combo! Sprinkle some ground pistachios on your Must Do Cold Brew pints for a savory, added crunch!
Sweet
Sweet Chili: Spice things up this summer and take your taste buds to new heights by adding sweet chili flakes on your That's A Mean Vanilla Bean or 3 Parts Chocolate pints for a fun twist on a classic flavor.
Condensed milk: Have a real sweet tooth? Douse your ice cream in sweetened condensed coconut milk for more plant-based goodness. We like this one paired with our One 'N Only Cookies 'N Cream and Hello, Cookie Dough! pints in particular. Treat yo' self to this sweet pairing!
We hope that our best summer ice cream toppings inspire your next delicious dessert! And remember, you can have instant access to your favorite SweetPea ice cream flavor anytime by order a pint right to your front door! Yes, you heard that right! SweetPea can be ordered online and ships nationwide! 
Let us know what your favorite ice cream topping and flavor combo is in the comments below!
Follow us at @sweetpeawow on Instagram and tag us in your ice cream social pictures!