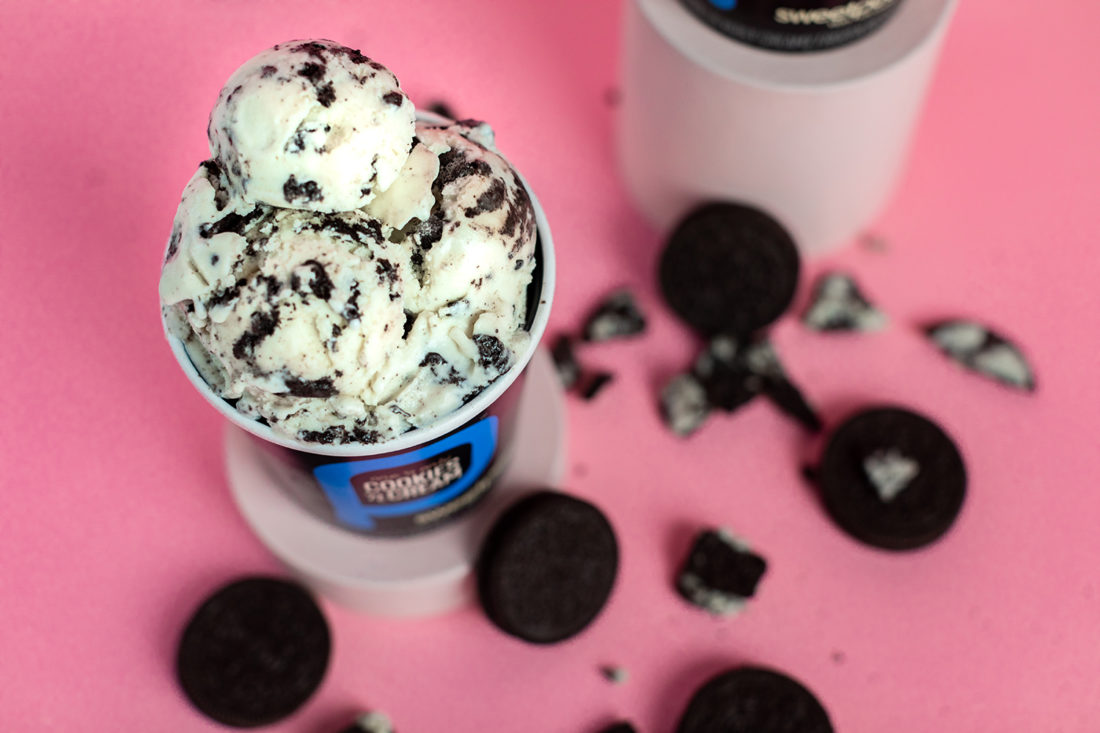 [Quick Note: When this blog was written, season 2 of Shadow and Bone was set to premier in December 2022. The premier was—quite sadly—pushed until March 2023 (why, Netflix, why?). We published this blog because we wanted you all to have delicious dessert ideas while we commiserate and wait another 3 months for the premier!]
One of our favorite book series is now a Netflix series—and we are not complaining! It's everything we want and more. The Shadow and Bone trilogy is an epic fantasy series that was written by Leigh Bardugo. It follows the story of Alina Starkov as she makes her way through a war-plagued Ravka and discovers that she might be the one person who can save the country from the Shadow Fold. This series has a cast of characters that have rich histories and deep, nuanced storylines that will keep you wanting for more. Try out these creative sundae recipes to have a yummy treat while watching this series!
Alina and Mal
The main protagonist Alina Starkov is a strong-willed, independent, and powerful Sun Summoner. Her loyal counterpart is Malyen Oretsev. These childhood best friends embark on journeys separately and together. Loyalty and mutual support and respect is important to these two, and it reminds us of our favorite ice cream pairing: Cookies 'N Cream! Here is our favorite sundae inspired by Alina and Mal. 
Here is what you will need:
M&M's or these grab and go vegan peanut gems by UNREAL!
Inej Ghafa
Okay so if you read the books, then you know the Wraith didn't show up until the first Six of Crows book. But because Netflix and Leigh Bardugo love us so much, they decided to re-write a bit of the series to include the SoC crew alongside Alina's story. And we could not be happier!
Inej Ghafa is a fierce, stealthy fighter. Sometimes called "the Wraith" by her friends, she is like a shadow, moving from one mission to the next. That's why we chose Mint Chocolate Freckle pint. A strong, but natural mint flavor paired with stealthy chocolate swirled throughout. You'll start eating and it will *magically* disappear. 
For this Shadow and Bone inspired treat, you will need:
Kaz Brekker
The cunning, sharp leader of the Dregs, Kaz Brekker, keeps people at arm's length and is a bit of a mystery. For this reason, we've chosen a deep flavor pairing that is bitter yet sweet, elevated and sophisticated. We've gone with a coffee dessert, the affogato. This Italian-based delight will be the perfect match for Kaz fans watching the series. 
To make a SweetPea affogato, you will need:
For additional crunchy toppings, add:
General Kirigan
The Darkling has a new name. General Kirigan is a powerful Grisha whose impact stretches across the history of the Ravka and the Grishaverse. We have picked a timeless flavor to compliment his dark, powerful prowess. 
Here's what you will need for the General's sundae:
We hope that you try out these pint and topping pairings! Make sure to follow us @sweetpeawow and tag us in your photos!