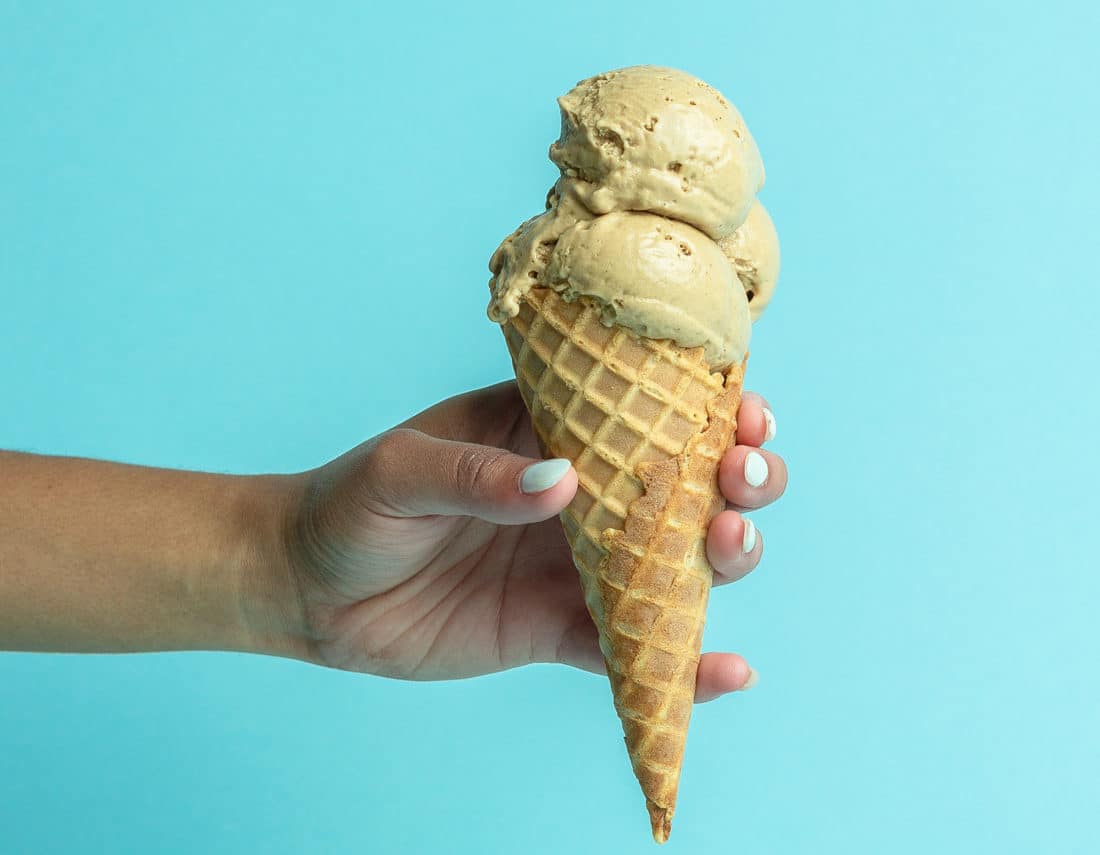 Let's be honest, one of the hardest parts of switching to a plant-based diet is finding good desserts. It seems like no matter how many plant-based desserts you try, they never taste as good as the traditional ones! If you can relate to this struggle, you're not alone. That's why we've compiled a list of the 5 best plant-based desserts that will make you forget you're even eating plant-based.
#1) The Naughty Cookie
Looking to be a little naughty on your plant-based diet? We've got the perfect thing. The Naughty Cookie is an award-winning vegan cookie company. Dubbed the "best vegan cookies", TNC has a wide variety of flavors including Ooey Gooey S'mores, Confetti, Double Chocolate Chip, and more. Each cookie is packed with flavor—you can't even taste the difference between them and their non-vegan competitors! These cookies are baked fresh and shipped right to your door, so if you're looking for a gift for your plant-based bestie, The Naughty Cookie has you covered.
#2) Bunnie Cakes
Located in Miami, Florida, Bunnie Cakes is an award-winning bakery bringing you delicious vegan cakes that are #worththehype. From 3-layer cakes, to bundt cakes, to mini cakes, BC does it all. They even make vegan cupcakes in 9 delectable flavors! Oh, you're gluten free? Don't worry, Bunnie Cakes thought about you too—all of their 9 cupcake flavors have a gluten free option as well. And if you're not local to Miami, no prob—BC ships nationally! So, place your order today and enjoy your cake the plant-based way.
#3) Baked by Melissa
We're happy to announce that Melissa's best-selling cupcake assortment – Latest & Greatest –  has gone vegan. In this assortment, you'll get 25 cupcakes with six vegan flavors, including strawberry, peanut butter, chocolate vanilla chip, triple chocolate chip, dark chocolate coconut, and maple cinnamon bun. Additionally, Baked by Melissa offers plant-based Zodiac Cupcakes, where you can customize your own pack of 25 cupcakes with any vegan flavors you like!
#4) The Donut Pub
DON'T FREAK OUT but The Donut Pub has released it's very own line of vegan cake donuts! This vintage bakery is known to serve some of the best donuts in New York City. With its two NYC locations (in West Village and Astor Place), The Donut Pub is always serving up smiles (and coffee!). Don't live in NYC? No worries! TDP's vegan cake donuts ship nationwide on Goldbelly.
… Why haven't you ordered a box yet?!
#5) SweetPea Non-Dairy Ice Cream
And of course, we had to save the best for last. Tired of sacrificing your gut health for dessert? SweetPea is here to solve that problem. Instead of dairy cream, we use chickpeas as the base of our ice cream (hence the PEA). Believe it or not, the chickpea base gives our ice cream a super creamy texture and taste, unlike other non-dairy ice cream brands, so you can satisfy your sweet tooth without settling for a chalky taste. SweetPea features 9 rich flavors, including Mango Tango, Cookies N' Cream, Cold Brew, and more! Not sure where to find us? We're in grocery stores all over the U.S.! Check out the store locator on our website to find SweetPea near you and complete your plant-based ice cream journey—you WON'T regret it.
We hope you enjoy these plant-based desserts in 2023! Make sure to follow us on IG @sweetpeawow and tag us in some photos of your sweet treats!