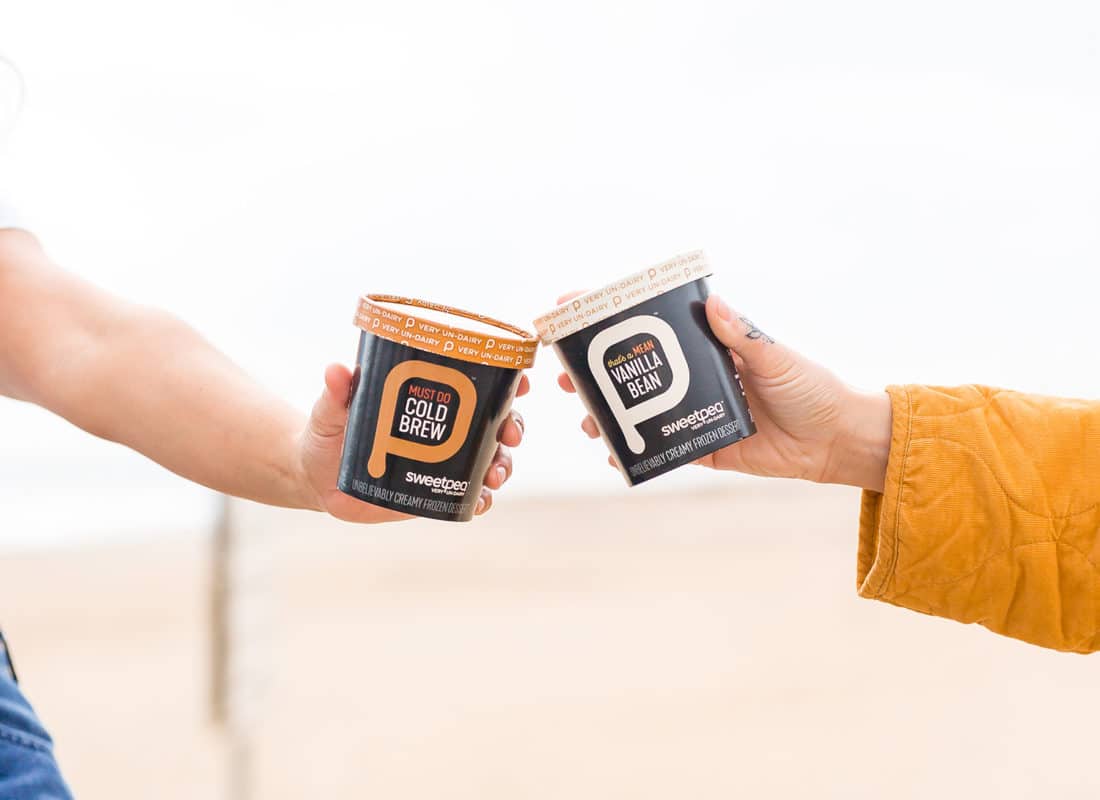 Happy World Poetry Day! In case you live under a rock, World Poetry Day is March 21st! In honor of the day, we're celebrating by sharing a few poems of our own! These linguistic masterpieces/odes to vegan ice cream pay tribute to three of our bestie flavors. ✨
Mint Chocolate Freckle
Can we get a vibe check for Mint Chocolate Freckle
the queen of green with the chocolate speckle?
She's anything but basic, 
non-dairy ice cream, that's the real sick.
She's a rebel, a maverick, 
our cheeky lil chick
Lick after lick but never an ick. 
When we say she slaps
we mean it, no caps.
Mango Tango
Mango Tango, the G.O.A.T,
with that non-dairy, she's anti-bloat. 
With every scoop, my taste buds go cray,
a tropical treat that's straight-up slay.
Juicy mango, so fresh and fire,
bffr you just gotta buy her. 
Mango Tango, a flavor straight bussin'
we're breakin' a sweat, she's getting her flex in' 
you've never met an ice cream so main character
not chalky, no aftertaste, not another non-dairy trickster
That's A Mean Vanilla Bean
Fam, lemme tell you about That's a Mean Vanilla Bean, 
non-dairy ice cream,
a flavor so fresh and so clean,
the true CEO of the one-two punch
with enough protein to make you crunch
with every scoop, my taste buds are goin' in
a creamy classic treat, a win-win-win 
simple and classic, yet oh so lit
non-dairy vanilla, now that's legit
a flavor that's rich and smooth,
a treat that's high key always the move
she's lactose-free, and that's just fire,
we could eat it every day, you gotta try her.
So here's to you, That's a Mean Vanilla Bean,
You're the non-dairy ice cream queen.
Anywayyy, we would call all that main character energy but honestly, that's just what our non-dairy, unbelievably creamy vegan ice cream is. It's the main character worthy of all the poems. Mouth-watering for any of these flavors yet? Find SweetPea near you then leave us one of your odes to vegan ice cream in the comments! Or better yet, head over to our Insta @sweetpeawow and leave your masterpiece of writing there!