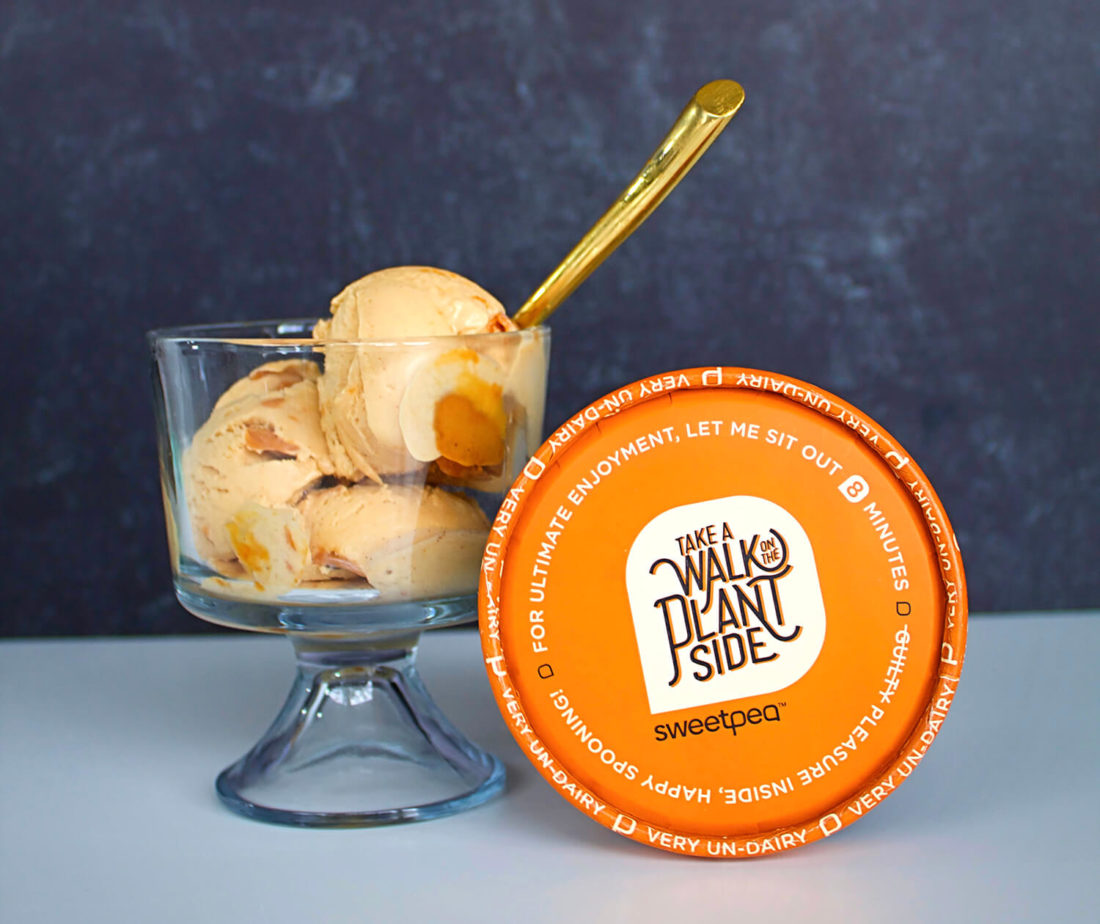 Gravy, taters, pie, butter, casseroles, biscuits, OH MY. Let's face it—Thanksgiving is a decadent, treat yo'self day, and we are here for it. But in between stuffing your face, watching the parade, and getting grilled by Nana about why you have holes in your jeans, your stomach might begin to disagree with you. Incorporating SweetPea into this holiday season may give you the support you need to make it to dessert AND that leftovers sandwich we all dream of. 
Ice cream may be a newcomer to your Thanksgiving spread, but trust us on this. Still skeptical? Don't worry, we've got a few ideas to share.
SweetPea and Pie
Imagine the possibilities when you replace dairy, oily, topping from a can with plant-based, dairy free, creamy, chickpea ice cream! Your lactose intolerant cousin and your stomach will thank you! Start polishing your spoons because here are a few pairings that have us drooling:
Simplify Dessert with SweetPea
Did you offer to take over dessert this year only to realize you've never baked a pie in your life? Are you suffering from Thanksgiving PTSD after years of watching your mom in the weeds while refusing to accept any help? Whatever the reason may be, there's no need to complicate the dessert table. These classics are sure to be crowd pleasers while taking away some of the stress in the kitchen. 
SweetPea After Hours
You already know Grandpa is going to insist on a cup of coffee at the end of the day's festivities, even if it is decaf. Let's add a little fun to the wind down portion of Thanksgiving this year with SweetPea!
Have Some Fun!
If you are looking to spice things up on the actual holiday or just need some help getting in the Thanksgiving spirit, SweetPea can help with that too!
However you plan on celebrating Thanksgiving this year, bringing a pint of SweetPea is sure to be a conversation starter! We are thankful for YOU and all of our plant-based, non-dairy, ice cream loving people out there! Happy Thanksgiving!