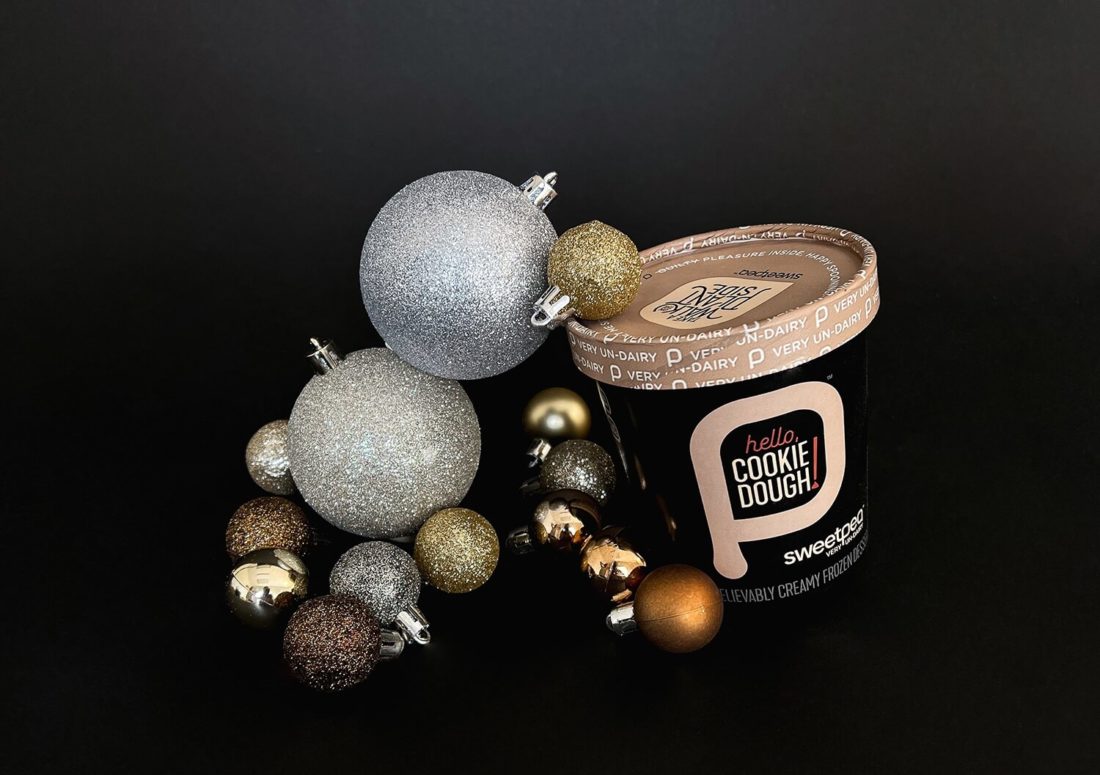 The decorations are packed and the fridge is no longer donning party invites. But that doesn't mean it's time to stop celebrating the new year! I mean, the last two years were a DOOZY, so the beginning of 2022 should be celebrated as much as possible! SweetPea has you covered on how to enjoy your January with recipes for delicious, boozy ice cream treats! But don't throw in the towel on those resolutions yet! These milkshakes are all made SweetPea style, which means they are all plant based. Use oat, almond, or soy milk in any of the recipes and you are also dairy free! Cheers to that!
Vanilla Bourbon Cookie Dough
Just because the fireplace is on, doesn't mean you can't enjoy a milkshake! We think bourbon is the perfect addition as it gives the warm, cozy feeling to your plant based sweet treat! For the Vanilla Bourbon Cookie Dough Milkshake, you will need the following:
1 pint of SweetPea's

Hello, Cookie Dough! 

1 cup milk of choice

2 oz bourbon

Whipped cream

Caramel sundae syrup
Once you have gathered your ingredients, it's go time!
Place SweetPea, milk and bourbon in a blender and mix until combined

Add more milk if you want a thinner consistency

Drizzle two glasses with caramel sundae syrup

Pour milkshakes into the glasses and top with whipped cream

Enjoy!
Baileys Cookies N' Cream
This plant based boozy milkshake is able to go milk free because of the addition of Baileys! The perfect dessert to end a long day with, this recipe calls for the following:
Blend together your SweetPea and Baileys first. Then, top with syrup, whipped cream, and sprinkles! Don't forget to add this boozy milkshake to your reasons why 2022 will be the best year yet!
Peanut Butter Whiskey
Peanut butter, booze, AND plant based ice cream?! What more could we ask for in 2022?! Start by blending these three ingredients together:
Pour your boozy milkshakes into two glasses and get ready for the fun part…the toppings! We recommend going with some (or all) of the following:
No matter how you rang in the new year or what your resolutions are, 2022 will be much sweeter if it starts out with a boozy, plant-based milkshake! Follow us on Instagram @sweetpeawow, and tag us in whatever milkshakes you make with SweetPea. Happy New Year!