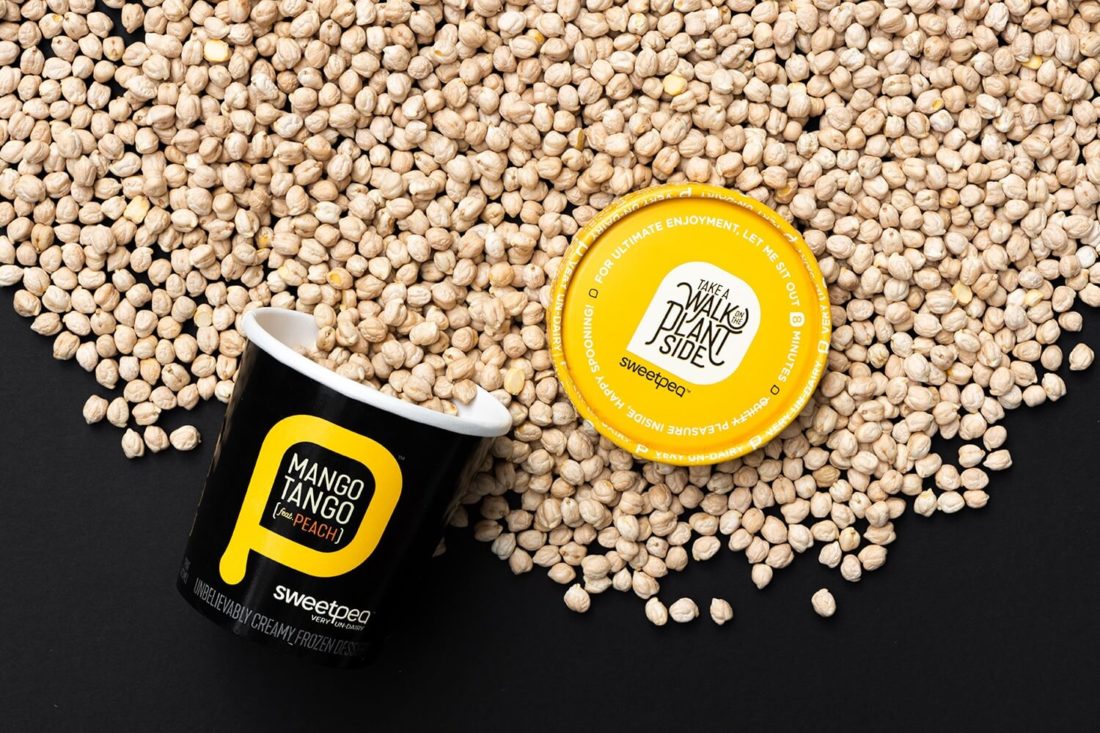 Ladies and gents, the day has arrived. The day where we pay tribute to what started it all. The day that goes unnoticed by many but is a day of celebration for us at SweetPea. Yes, that's right. October 21st is Garbanzo Bean Day! 
Are you scratching your head over there? Well, don't! Garbanzo Bean Day is legit and very near and dear to our hearts because where would we be without the chickpea? Did we forget to mention chickpeas and garbanzo beans are the same thing? Even more of a reason to celebrate! 
It's no secret that garbanzo beans are what makes SweetPea the one of a kind delectable treat it is. I mean, we are the only chickpea based ice cream available nationally! Reflecting on our relationship with these legumes had us all in our feelings. So after crying it out for a sec we decided it would be best to channel our love and respect for this holiday in writing. So we are proud to present: SweetPea Commends the Garbanzo Bean.
The Ode
Garbanzo bean, garbanzo bean
As a kid why did we think you were mean?
Was it the scary word legume
That would make us cower in our room?
Now we see you for what you are
A little powerhouse that has taken ice cream far! 
Without you, dairy would be our main squeeze
Can you imagine the stomachaches? Help me please!
On this special holiday, we salute you bean
Thank you for making our ice cream pristine.
The Limerick
Ice cream was once made of dairy
Belly bombs so bad twas' scary
Along came the bean
Garbanzo and clean
Now grab your spoon and be merry!
The Haiku
Chickpeas have two names
Garbanzo bean is the same
Our heroes; not lame
No matter how you decide to play homage to the garbanzo bean today, make sure it involves a pint of SweetPea! Follow us on Instagram @sweetpeawow or order yourself a pint from www.sweetpeawow.com. Now tell us, what flavor pint would you choose to celebrate Garbanzo Bean Day?!