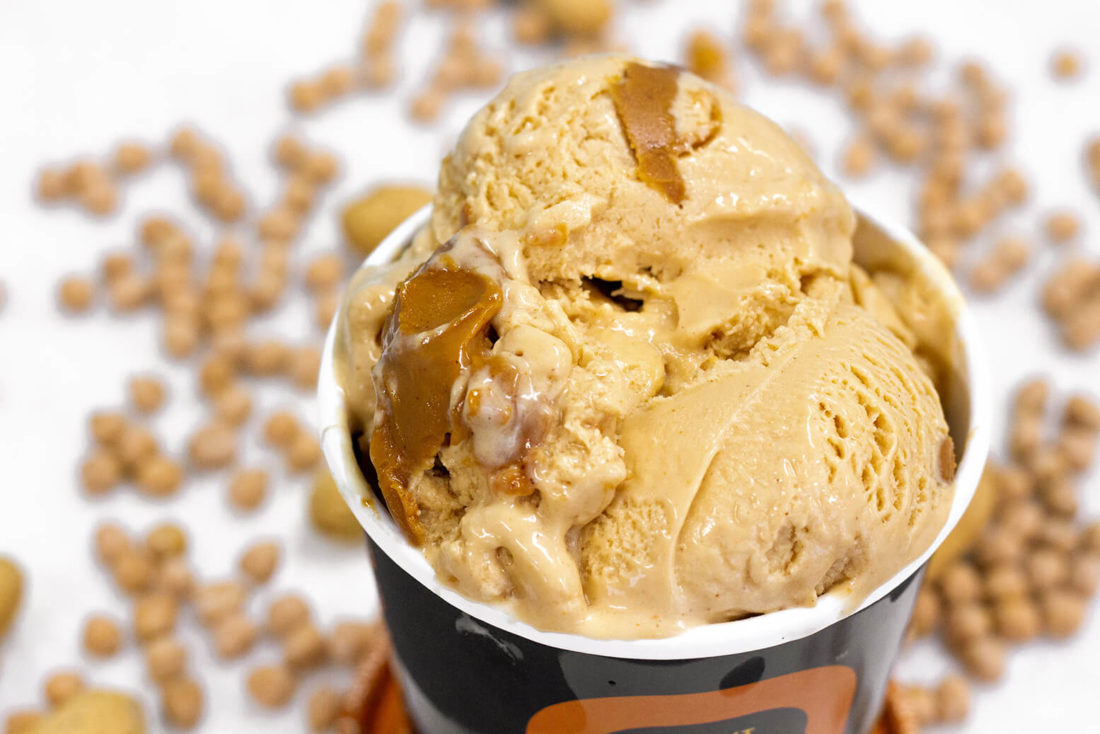 Did you know that National Chickpea Day is a thing? Yeah, they're THAT freakin' amazing that they have their own day—April 21st! So if you're looking for a reason to celebrate, hop on board the chickpea train because we're about to share a recipe roundup so filled with chickpeas it'll make your head spin.
Breakfast
Let's kick it off this list with the most important meal of the day—breakfast! We discovered this Chickpea Scramble recipe from Well and Full that's as beautiful as it is healthy and delicious. So kick off your National Chickpea Day right with this breakfast to honor the chickpea gods.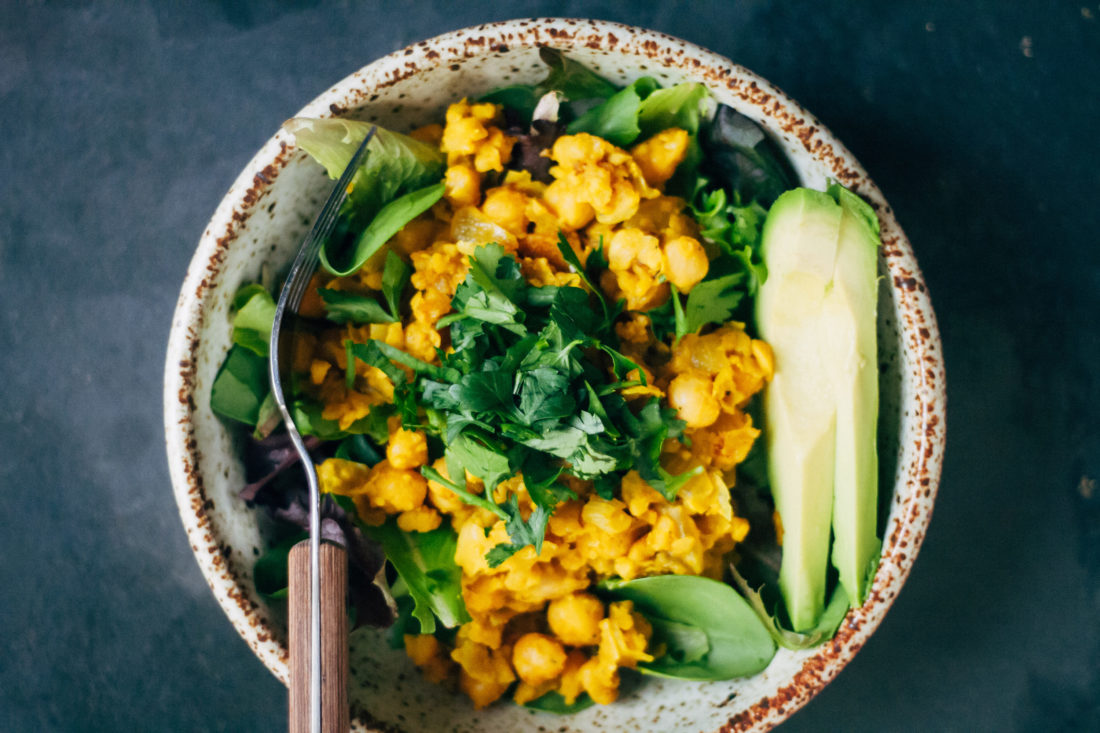 Snack Time
Now when it comes to snack time, we don't mess around. We want something yummy, crunchy, and maybe just a little bit salty—which is why we keep a stash of Hippeas at the office. Fun fact: Hippeas actually founded National Chickpea Day! BOOM! Their chickpea puff snacks come in a variety of flavors like sweet & smokin', salt & vinegar vibes, and take it cheesy. You need to get your hands on some, ASAP. Do it for National Chickpea Day!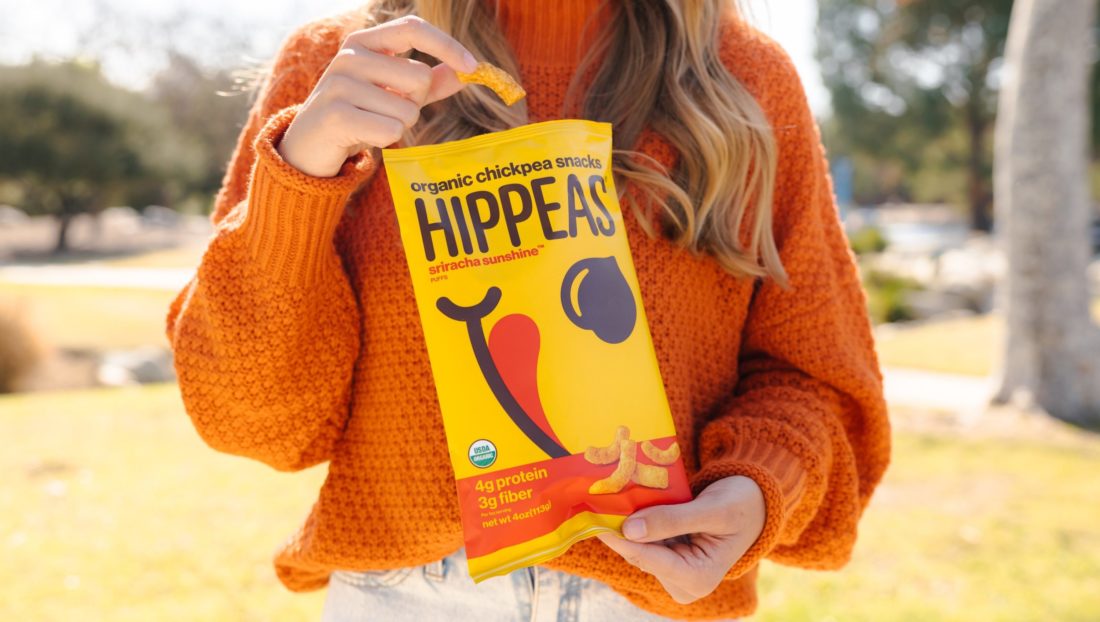 Lunch
Feel like putting on your chef hat for lunch? Snag a Banza Pizza Crust that's made from chickpeas and it could be the perfect canvas for your next National Chickpea Day culinary adventure. We recommend keeping a stash of these on hand because you never know when the craving for pizza is going to strike. For us, it's often!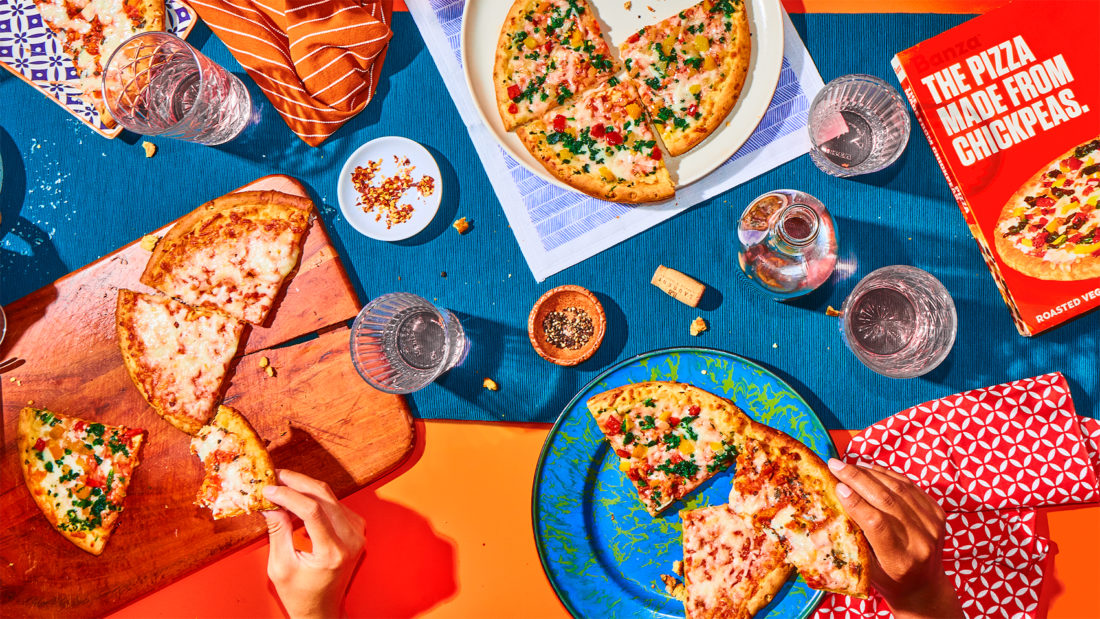 Dessert (Part 1)
If you didn't save room for dessert, we can't be friends. (You think we're joking. We're not.)
As the second most important meal of the day, dessert should not be taken lightly. That's why we recommend grabbing our 3 Parts Chocolate. Trust us, you won't be disappointed!. Then grab your favorite milk or milk substitute, some chocolate syrup, whipped cream, and a blender for a homemade chocolate milkshake!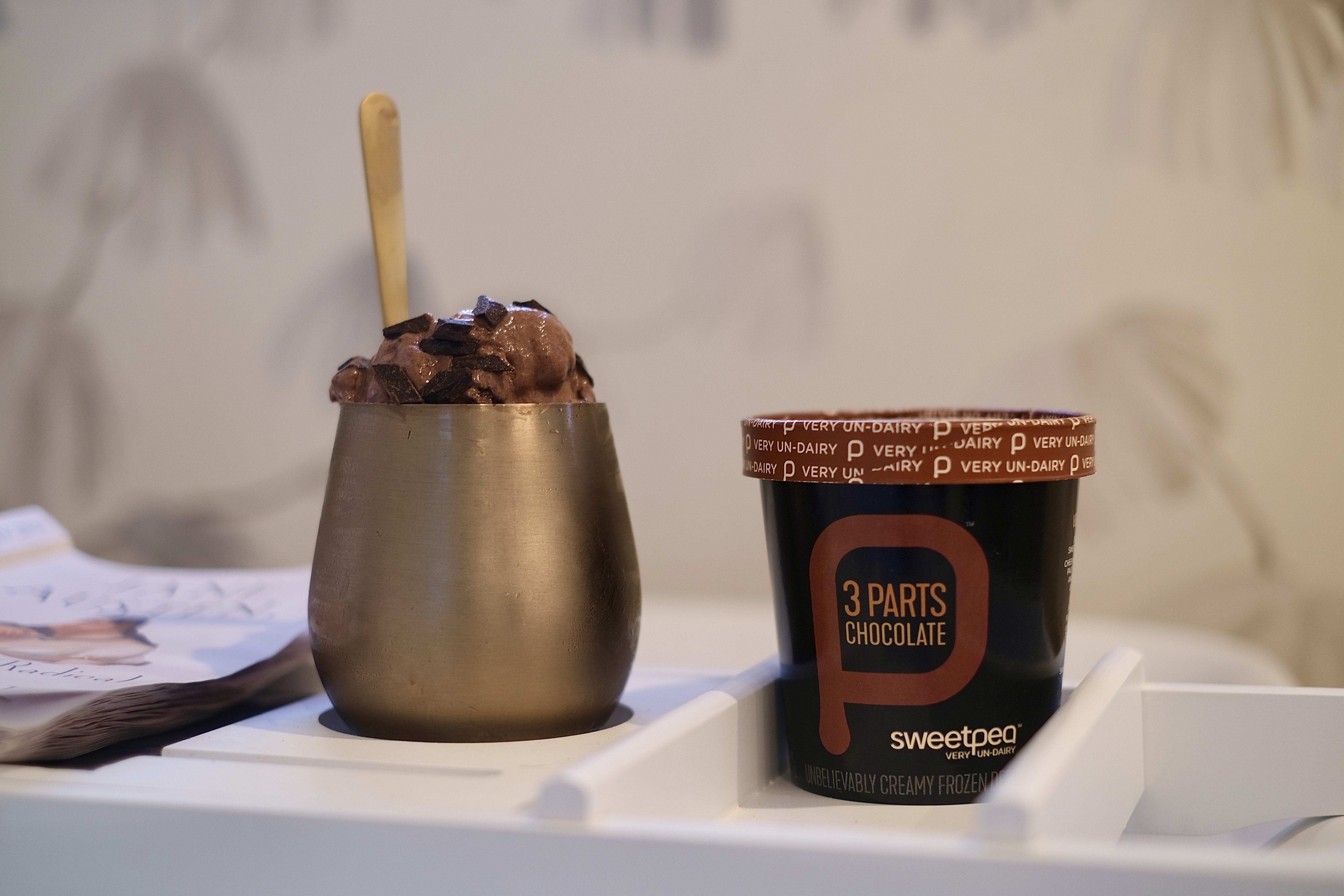 Here's our list of toppings you shouldn't sleep on (meaning add them!):
Crushed cookie crumbs

Caramel and hot fudge

Toasted peanuts or pecans

Strawberries, cherries, bananas

Your favorite candies
When that 3PM snack craving hits….
Afternoon Snack 
(Did you think we were running out of ideas? NEVER!) Instead of heading straight for the chip aisle, snag a few apples and some Creamy Chickpea Butter for a healthy afternoon snack. This spread is perfect anywhere you'd normally use a nut butter. Try it out for yourself to see how versatile it is! Don't forget to leave some at the altar of the chickpea gods in thanks of this joyous day.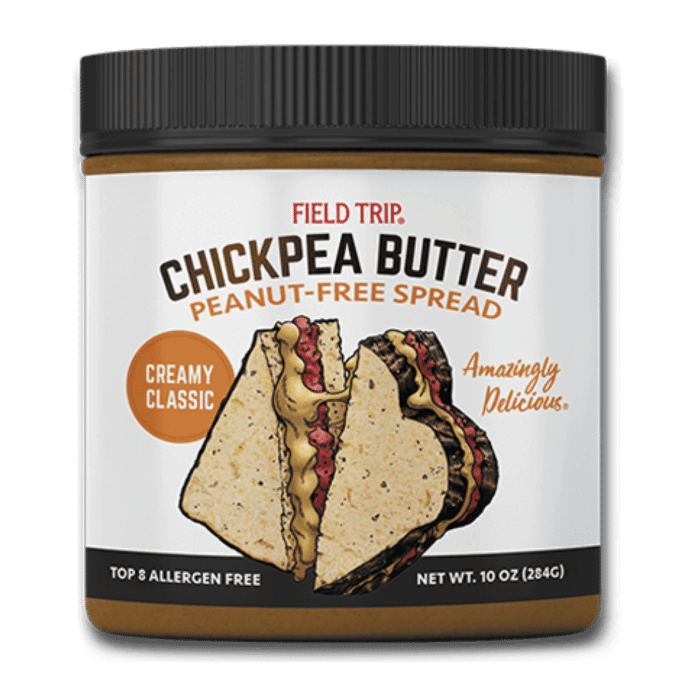 Dinner
It's 6PM, the end of the day. You just got home from work and you really just want a nice dinner that REALLY hits the spot before you spill onto the couch for the evening. We've got you, boo.
Nothing really beats a taco night… am I right or am I right? This recipe we found from a couple cooks whips up in about 30 minutes and is perfect for avocado lovers (The ones who order extra guac no matter the cost, we see you and we salute you!) and those who want to end National Chickpea Day with a bang. 
Now for the main event… DRUM ROLL PLEASE.
Dessert (Part 2)
We told you dessert was the second most important meal of the day—did you think we were only going to eat it once?
To close out National Chickpea Day in the most delicious way possible you're going to need at least 1 (maybe 2) pints of your favorite SweetPea non-dairy ice cream. Take that pint from the freezer (let it set out as instructed on the pint—duh) then grab a spoon and make your way to the couch. Then eat till your heart's desire.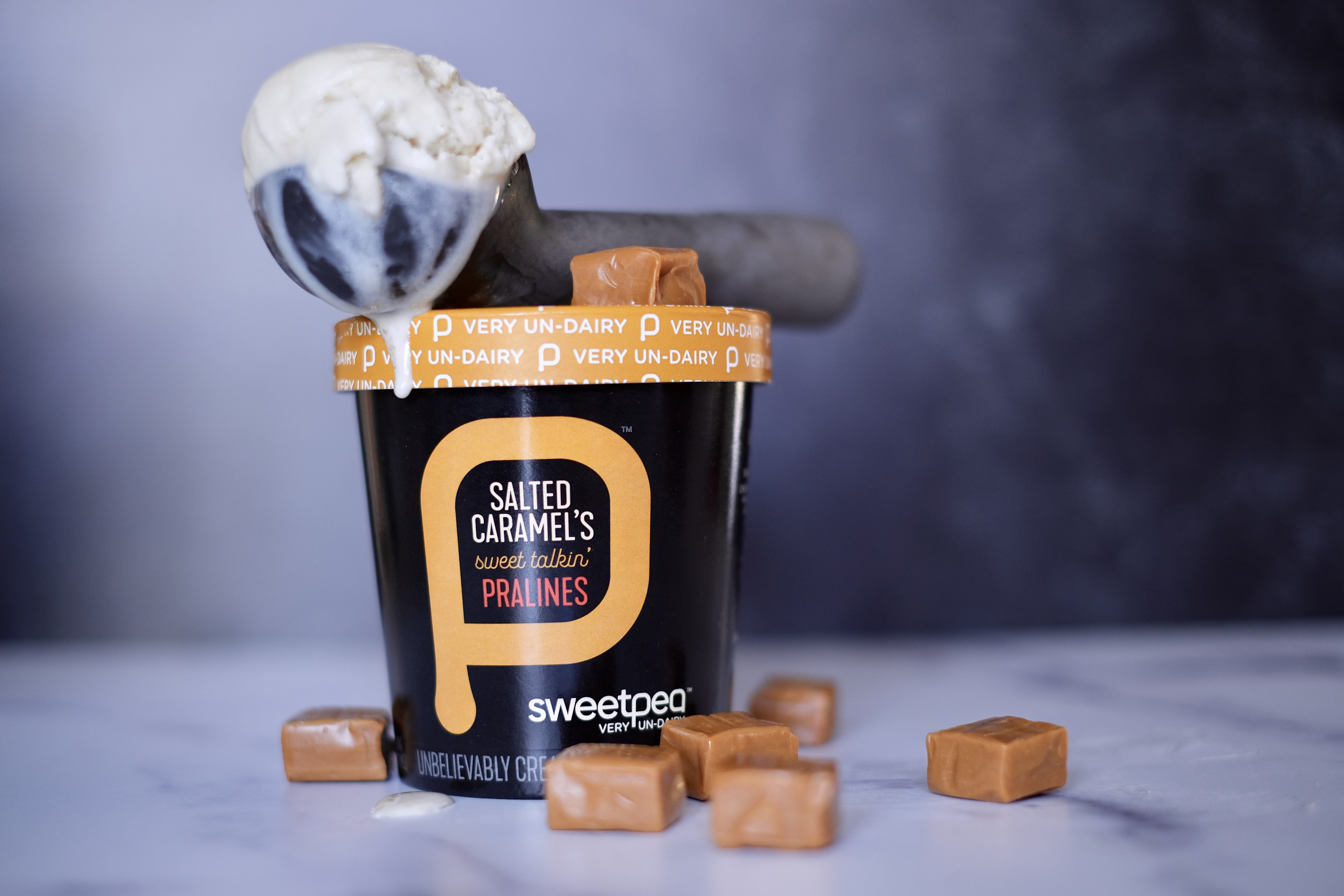 If that's not how you celebrate National Chickpea Day then we don't know what is! Seriously, we created a chickpea based dessert so unbelievably creamy your tastebuds will never know it's non-dairy. So what are you waiting for? SweetPea + spoon + couch! 
Happy National Chickpea Day, y'all. We'll see you again next year!
Celebrate National Chickpea Day right by stocking up on some SweetPea HERE.
Support the cause:
Email your local grocery store and tell them you want to see SweetPea non-dairy ice cream on the shelves! Then tell all your friends to do the same. Finally, follow us on Facebook @SweetPeaWow, Instagram @SweetPeaWow and Twitter @SweetPeaWow to stay up to date with us.